Still new to the beauty scene, I'm always interested to learn from the gurus, passionistas and highly contoured. There was no better opportunity than to attend the 2017 BeautyConLA event in Downtown Los Angeles. For only ~$50, you can buy a one-day pass and experience the hottest makeup brands and your favorite makeup experts and pros.
Here's what my day was like:
9:30a-11:30a Facebook / Instagram Beauty Beyond Breakfast - invite-only breakfast for other brand marketers at LA Live's Wolfgang Puck restaurant. With no agenda except to better connect the beauty community, my Neutrogena co-workers and grabbed some delicious breakfast and made friends with the Revlon team, in town from New York. So much fun!
11:45a Arrival to BeautyCon at the Los Angeles Convention Center - they event had various lines of entry: one for VIPs, one for Makeup Academy passes, one for 2-day passes, etc. To avoid the LONG General Admission line, we ended up upgrading our 1-day pass to a 2-day pass for just $30. This also helped us skip the massive line and get a free exclusive BeautyCon x ColourPop Lippie Stix, which is a pretty pale pink color.
12p Walking up to the show floor was amazing. Adorable blown up palm trees above our heads, flamingos to the sides and cute Instagrammable BeautyCon signs that said things like "Here's the Real Friends and False Lashes." The headline message from BeautyCon, though, was all about inclusivity:
BEAUTYCON FESTIVAL
WE WELCOME
ALL RACES
ALL GENDERS
ALL COUNTRIES OF ORIGIN
ALL SEXUAL ORIENTATIONS
ALL RELIGIONS
ALL GLAMAZONS
ALL NATURAL BEAUTIES
ALL UNICORNS.
#beautyconla
A few pics from our morning and first look at the event: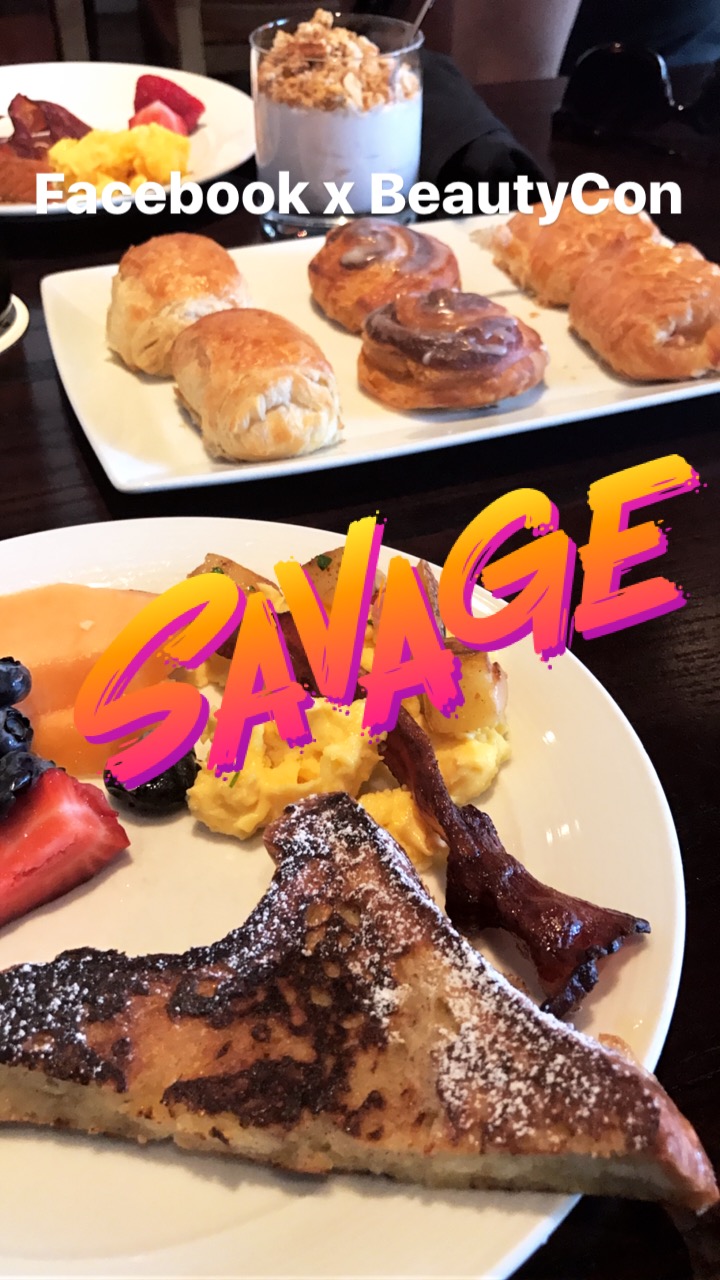 12:15p Deciding which direction to walk in was pretty much the most difficult decision I've made in awhile. Everything was adorable and highly Instagram-worthy. Jay Manuel was directly in front of us promoting his new cosmetics line. Sephora had a massive section with mirrors and makeup artists helping with try-ons and touch-ups. We ended up following our eyes to these adorable lit-up art installations that were hand painted by local artists.
1p After many photos and a bit of exploration, we found ourselves next to the stage at the Pretty Little Thing booth. PrettyLittleThing.com is a fashion and beauty online retailer and their booth had fun games like Emoji Memory, Pin the Horn on the Unicorn, and a Spin to Win. We took turns playing the games while waiting in line for the two centerpiece experiences: the glitter makeup art from Gypsy Shrine and an Instagrammable set of swings. We absolutely loved the Gypsy Shrine glitter face highlights. I went with a solid gold look on both sides of my face, whereas two of my friends did a rich, multi-colored look on just one side. More below when I give a tip on taking it all off!
My Favorite Booth: PrettyLittleThing.com !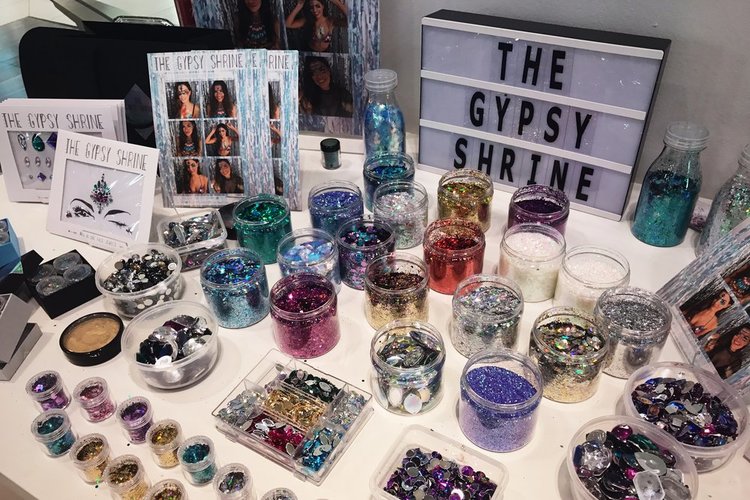 2p-4p The rest of the event was a blur of great people watching, lines to try meet influencers or try on makeup and many more Instagrammable booths with everything from custom painted cars to the Rimmel Slayground, which featured a jungle gym, rings and monkey bars next to smart mirrors with makeup demos. Other big brands include: L'Oreal Paris - Shay Mitchell, focused on lashes and brows, massive line; Anastasia Beverly Hills - basketball shooting games to win prizes, influencer meet & greets and makeup for purchase; NYX - makeup academy, influencer meet & greets and a few makeup pros doing makeup; Wet & Wild had two VR stations and mirrors with makeup to demo; Laneige had fragrance elixirs for each of three hero moisturizers to get a sense of the fragrance and a touch screen game that awarded free samples of their Water Bank Moisturizer; Kopari had their yummy coconut smelling skin care and facial care lines out for trial; Garnier had flower crowns; Shea Moisture had hair demos with stylists on hand; YesTo had a spinner game for a free mask; ChapStick had their new duos and free cotton candy; Lifetime TV had mini manicures. Oye - you get the idea. So much!!
Coolest booths and installations: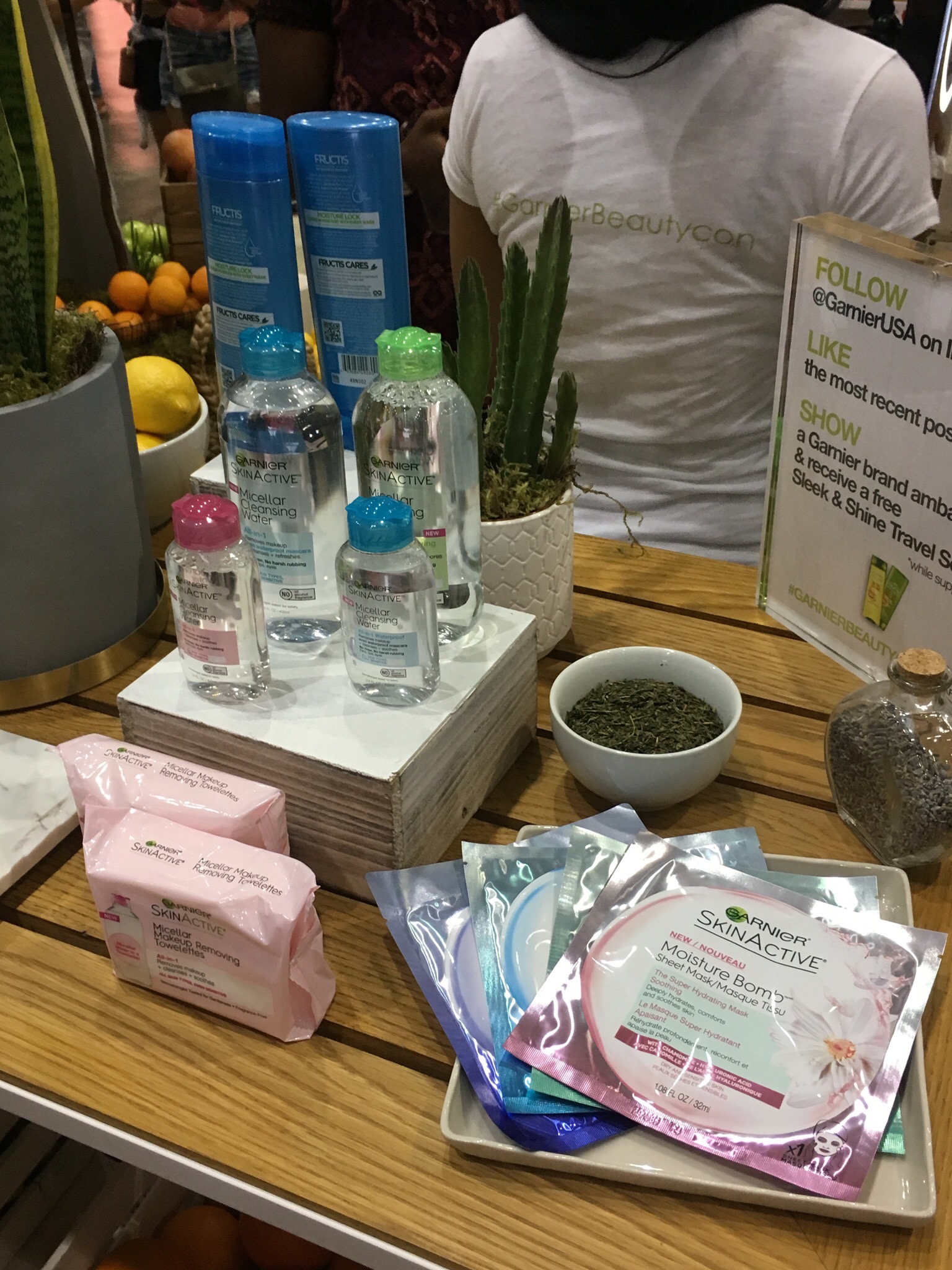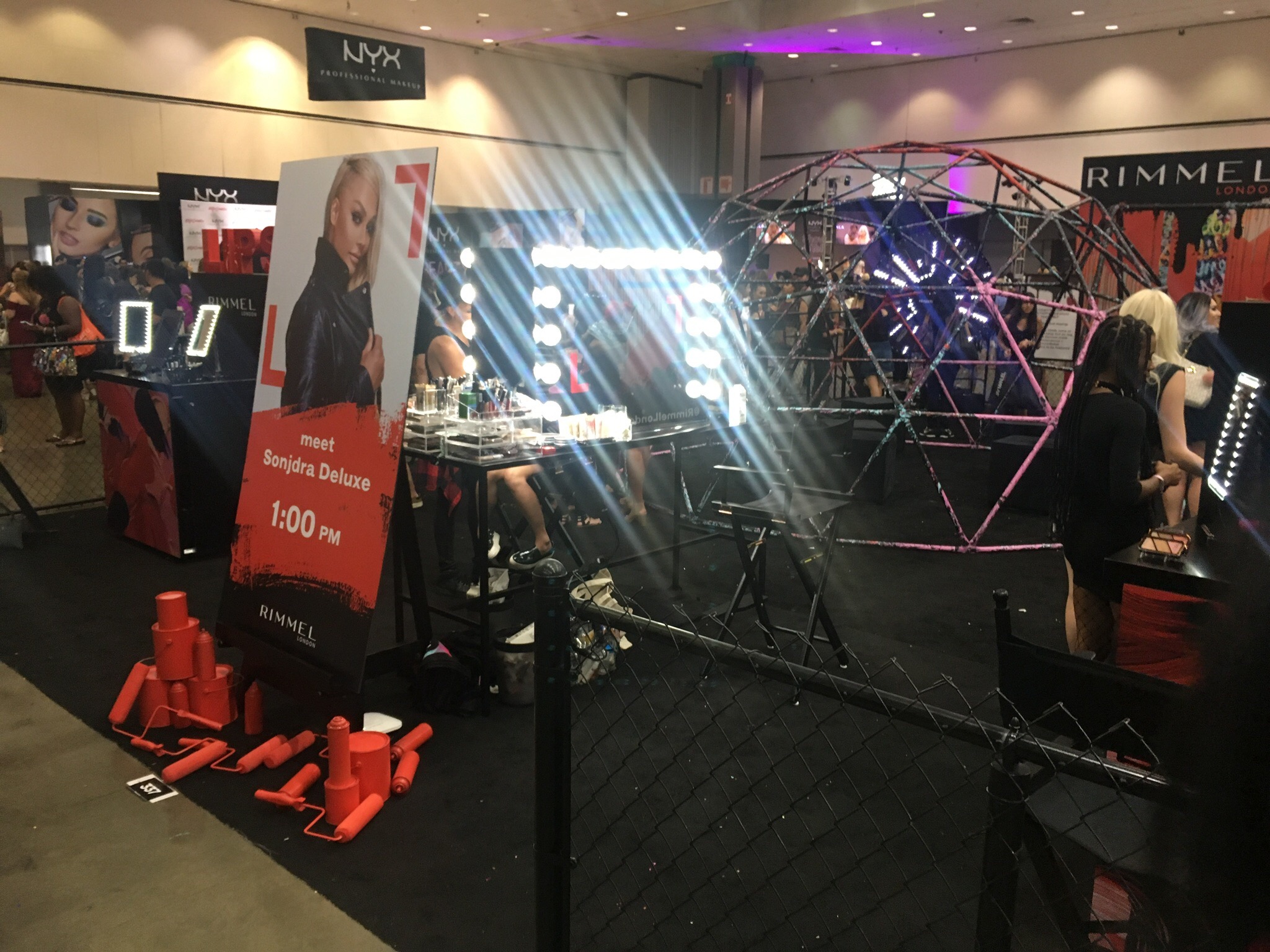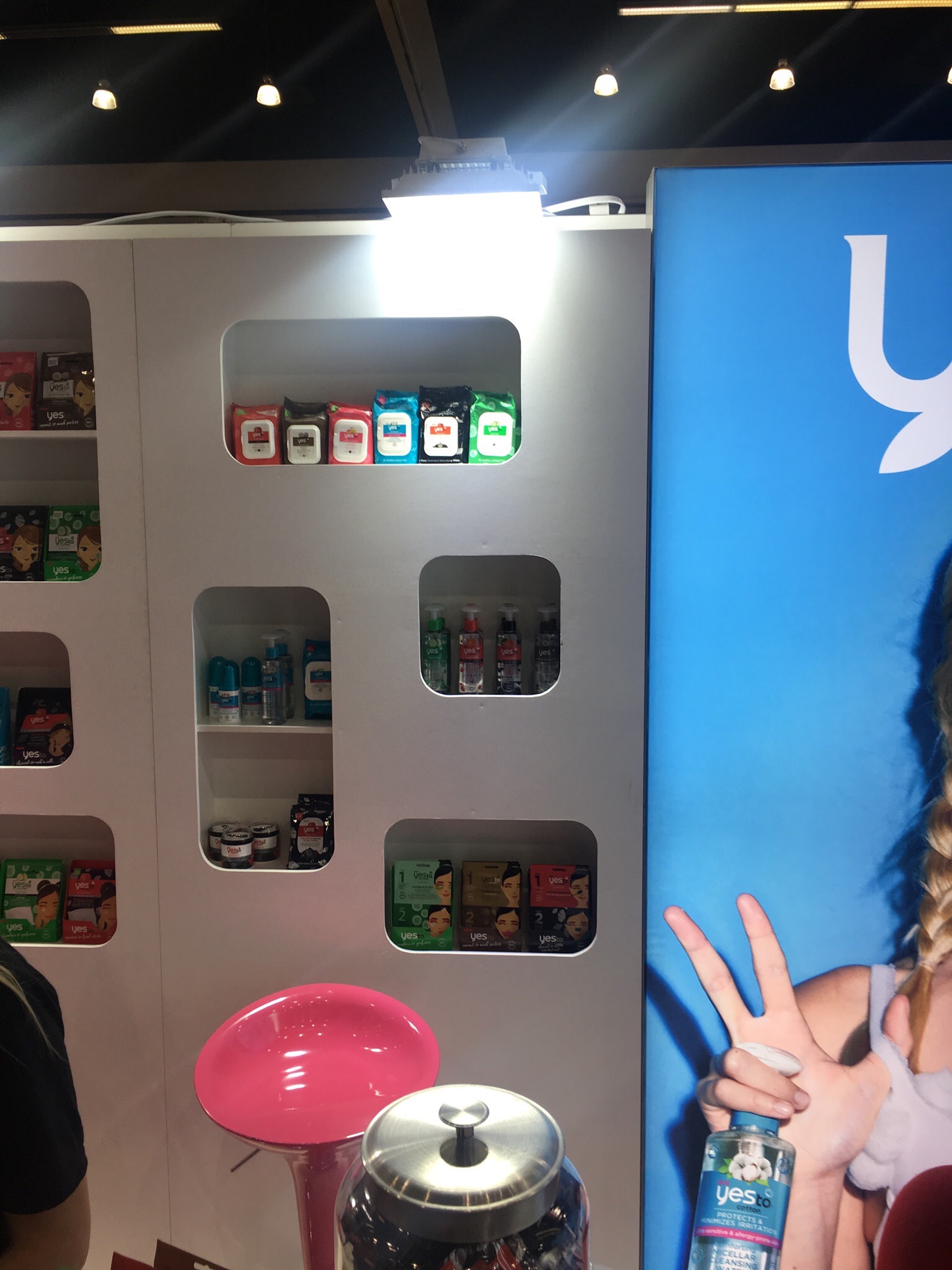 There weren't as many free samples as I had anticipated but most products were being sold at ~50% discount. My friend picked up a package of Feather & Bone's all-natural face wash tablets and I grabbed a travel-sized Tangle Teaser hair brush with an adorable, summery design. Overall, I would recommend the event for those looking to meet their favorite YouTube and Instagram makeup gurus and those looking for amazing SnapChat filters / Insta photo ops. I would also recommend wearing comfy shoes, bringing a small water bottle to refill and getting to your favorite booth early to avoid long lines.
Some of the generous free samples:
Oh, and post BeautyCon, I took my gold encrusted face highlights to grocery shop. While I was exhausted and didn't feel like being the center of attention, I was stopped by 5+ people asking me about my festival-look makeup from The Gypsy Shrine. I was starting to see little specs of glitter chipping off as the evening went on and after consulting with friends, I tried their top removal reco: Micellar Water soaked into little cotton squares. Unfortunately, this did not work well for me so I shifted to another option, Cleansing Oil, which worked much more effectively for me. Thankfully, I had a bottle of Neutrogena's Ultra Light Cleansing Oil on hand and something about the goopiness of the oil just wicked up the glitter, allowing me to easily rinse off the residue. My face looked a bit red after the two rounds of Cleansing Oil, a cleanse with my favorite cream cleanser - Neutrogena Oil-Free Acne Redness Soothing Cream Cleanser so I also applied the Dr. Weil For Origins™ Mega-Mushroom Skin Relief Advanced Face Serum, followed by the Neutrogena HydroBoost Water Gel-Cream for Extra Dry Skin. I'm still seeing some glitter that migrated to my chest and arms but you know, all in a day's work.
Influencers and Crowds: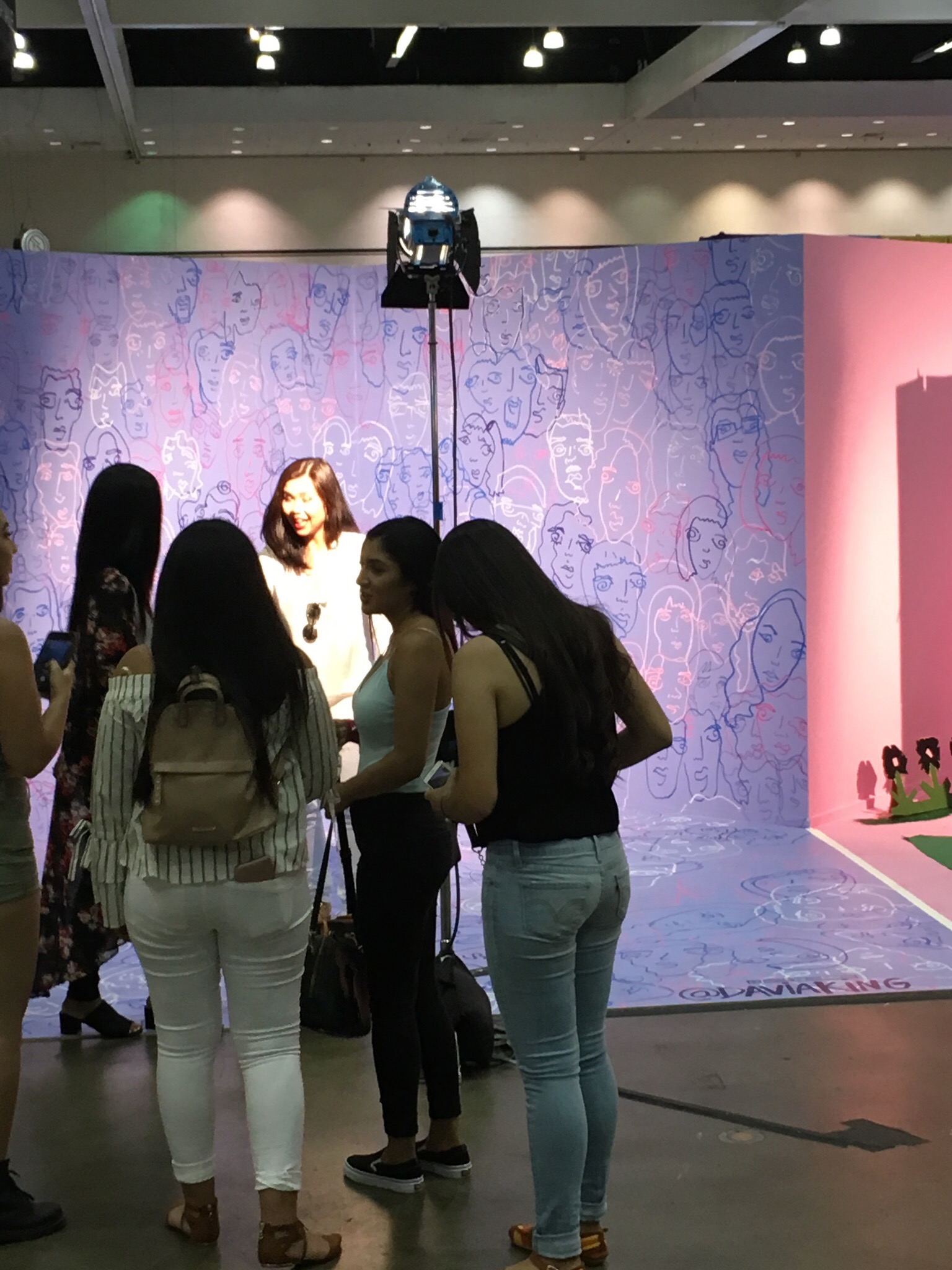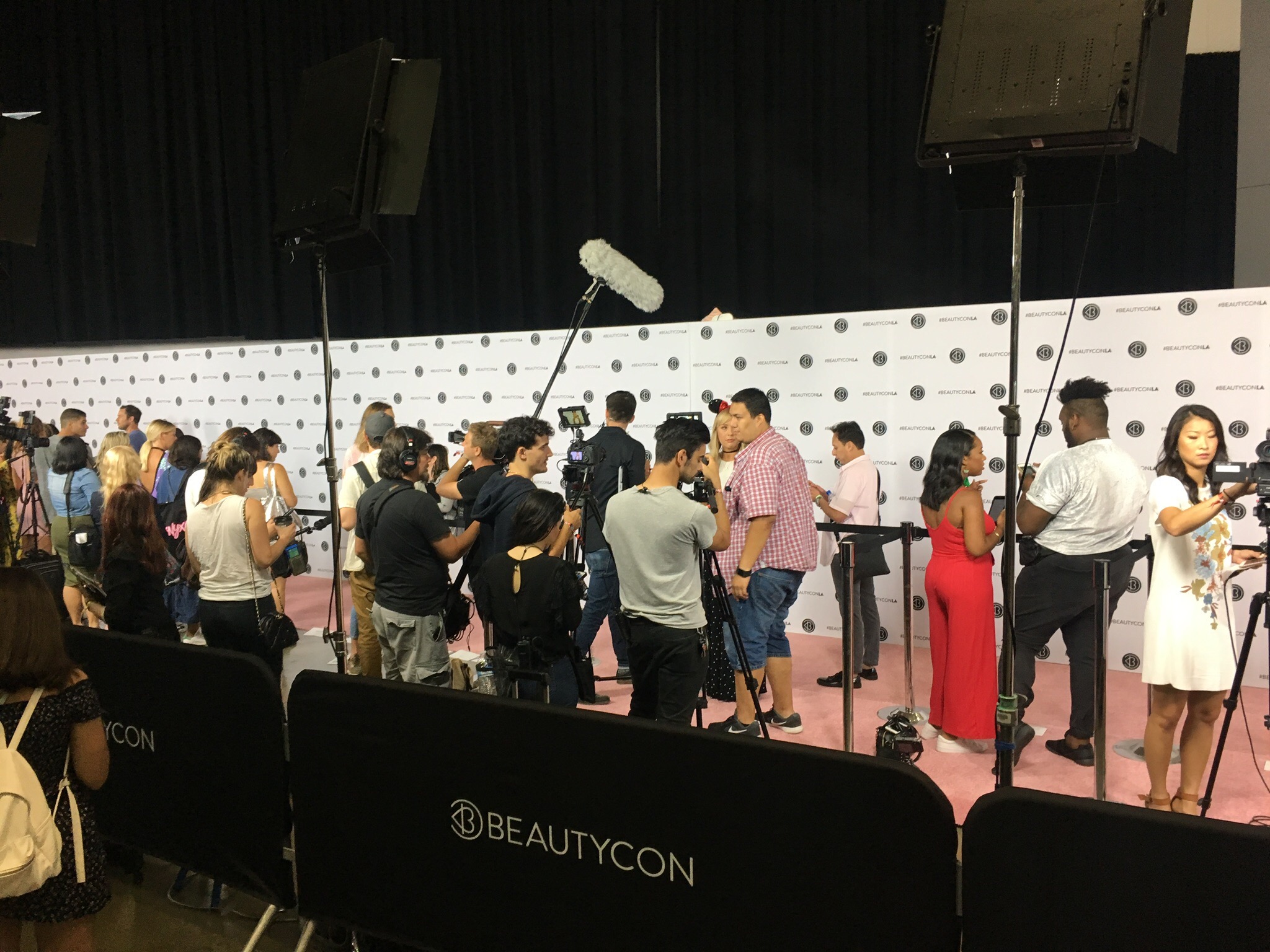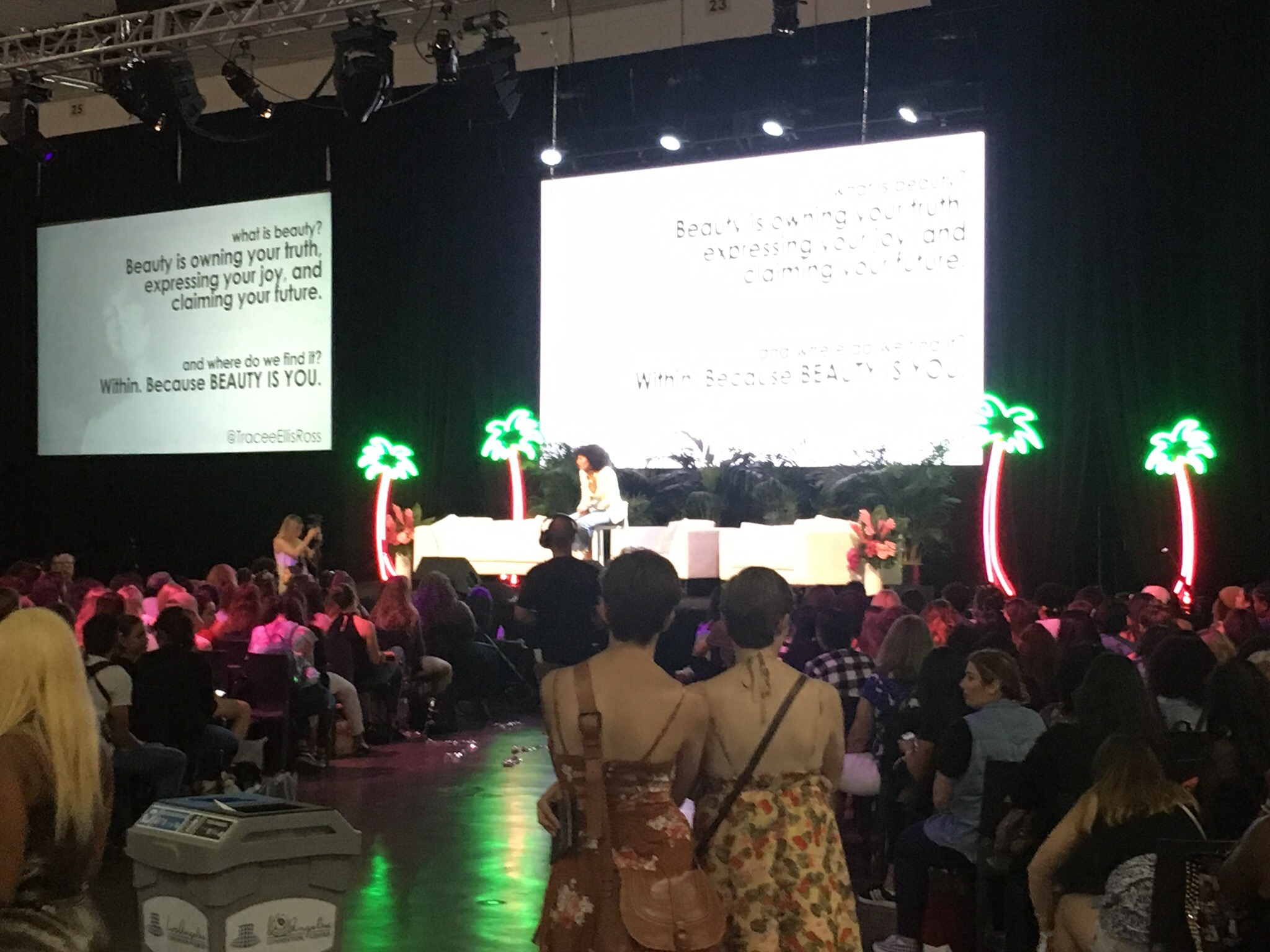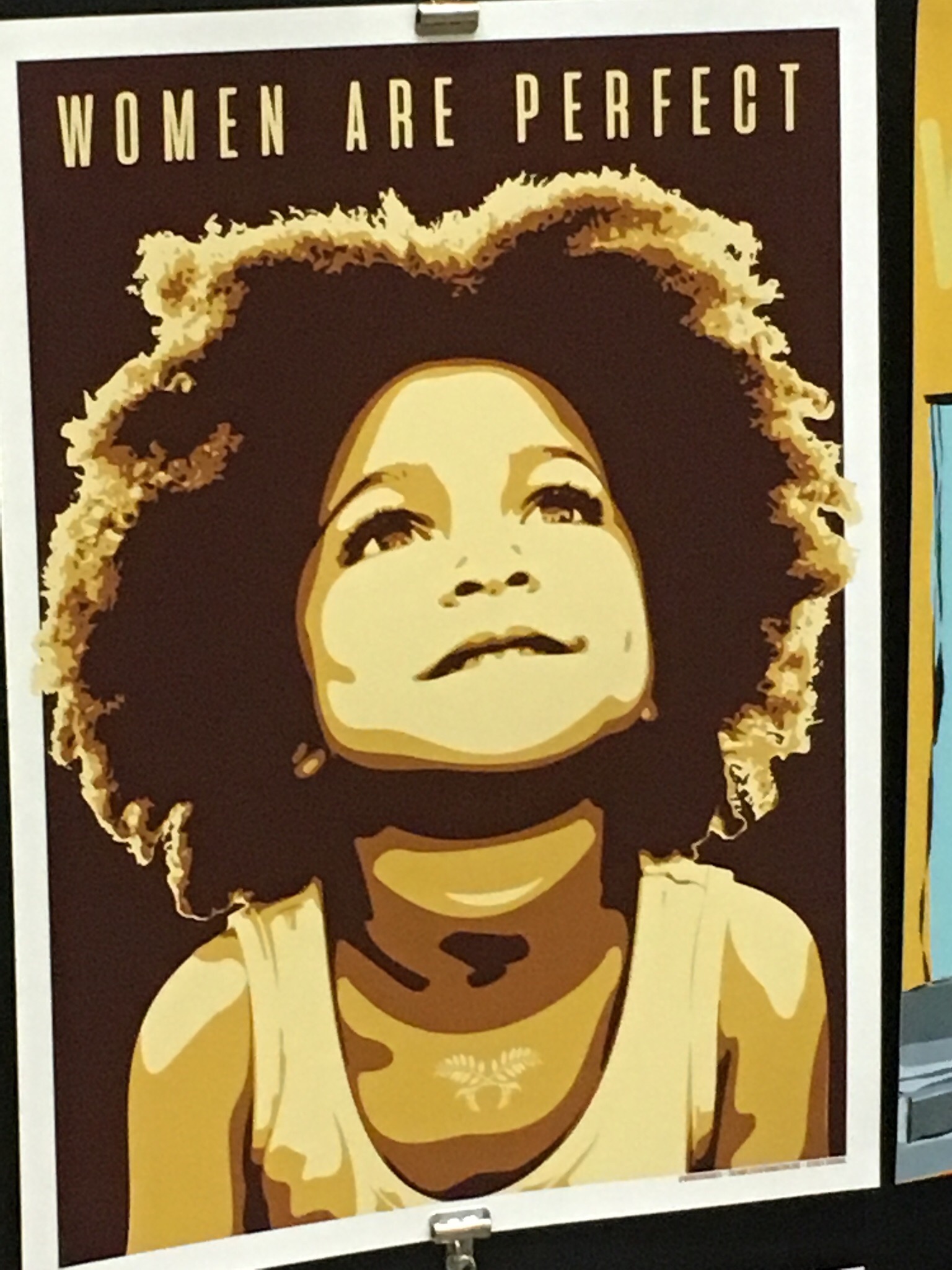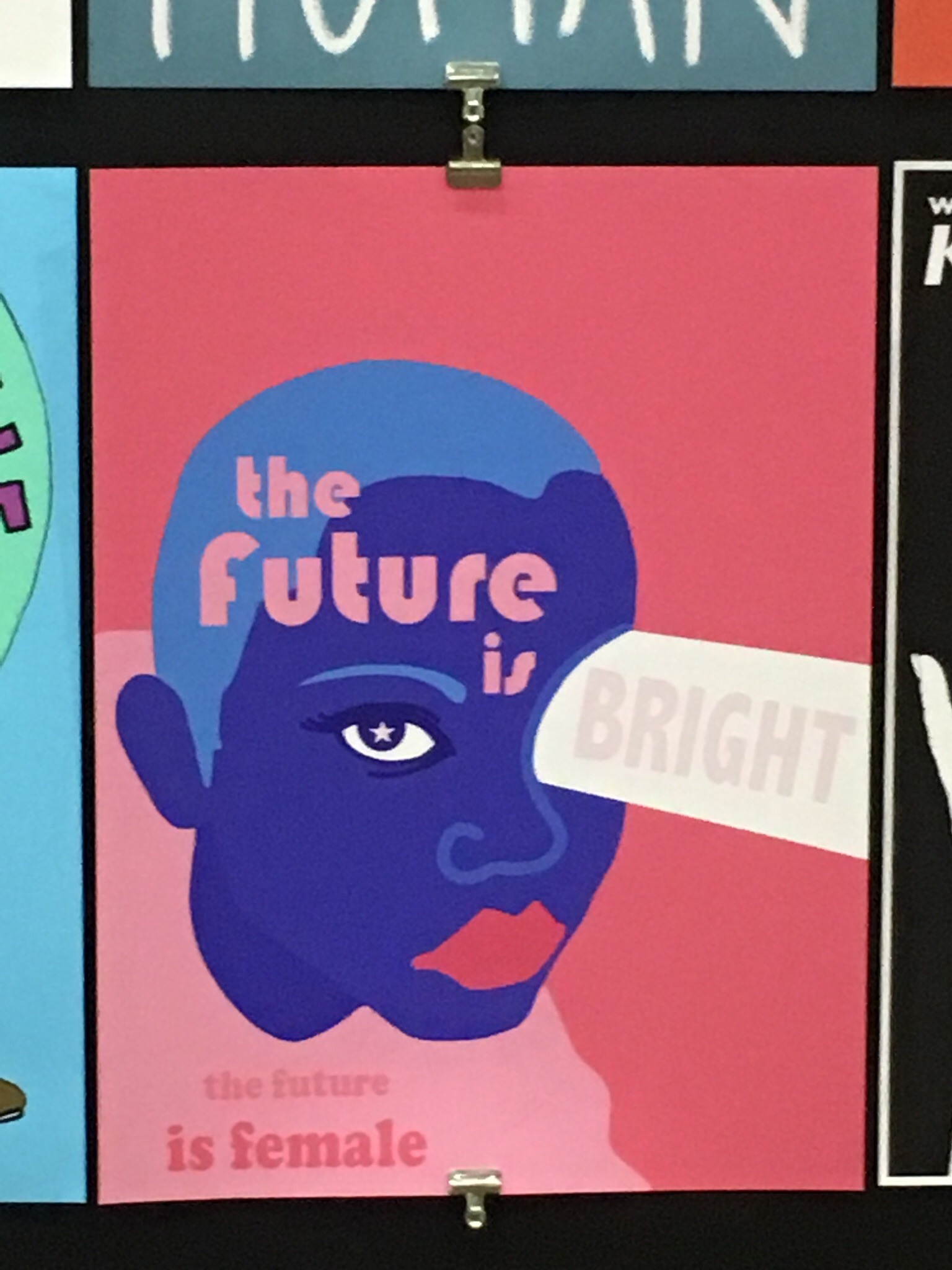 I'd love to know if you found this post to be helpful or have any feedback. Feel free to comment below. <3